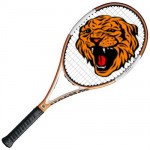 The Fremont Tigers boys tennis team is off to a great start for the season. Last Thursday evening, they jumped all over the Millard West team, winning 9-0 in a home match at the FHS tennis complex.
Zach Weaver shut out his opponent 8-0 at No. 1 singles to lead the Tigers to a great start.
At No. 2 singles, Alec Richards won 8-2. No. 3 Tyler Ketchem won 8-5, No. 4 Jack Larsen won 8-1, No. 5 Scott Speicher won 8-3, and No. 6 Spencer Brown won 8-3.
The top three doubles teams also did well. At No. 1, Alec Richards and Jack Larsen won their match 8-2. The No. 2 doubles team of Tyler Ketchem and Scott Speicher won 8-4. And the No. 3 team of Zach Weaver and Spencer Brown won 8-1.
Way to shut them down Tigers!