Posted on
September 27th, 2008
by Dana Mark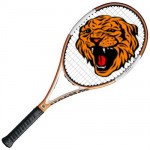 The Fremont Tigers were beaten 6-3 in a tennis dual against Lincoln Southeast on Friday, 9/26/08 at the FHS tennis complex.
Singles victories were won by Tyler Ketchem at No. 4, and Scott Speicher at No. 6.
Luke Samuelson and Alex Hamilton got a lone win in doubles at No. 3.
Lincoln Southeast is usually a tough team. It looks like they lived up to their reputation in this match.