Posted on
September 27th, 2008
by Dana Mark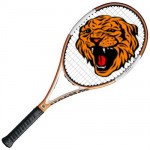 The Fremont Tigers boys tennis team showed no mercy on the Elkhorn Mt. Michael Knights on Thursday, Sept 25 in a dual match at the FHS tennis complex. Fremont won the match 7-2.
Singles victories were won by Zach Weaver, Alec Richards, Tyler Ketchem, Jack Larsen and Scott Speicher. Wins in the doubles category came from Larsen and Richards, and Ketchem and Speicher.
Shut outs (8-0) were recorded by Zach Weaver at No. 1 singles, and by Larsen and Richards at No. 1 doubles.
Way to go team!