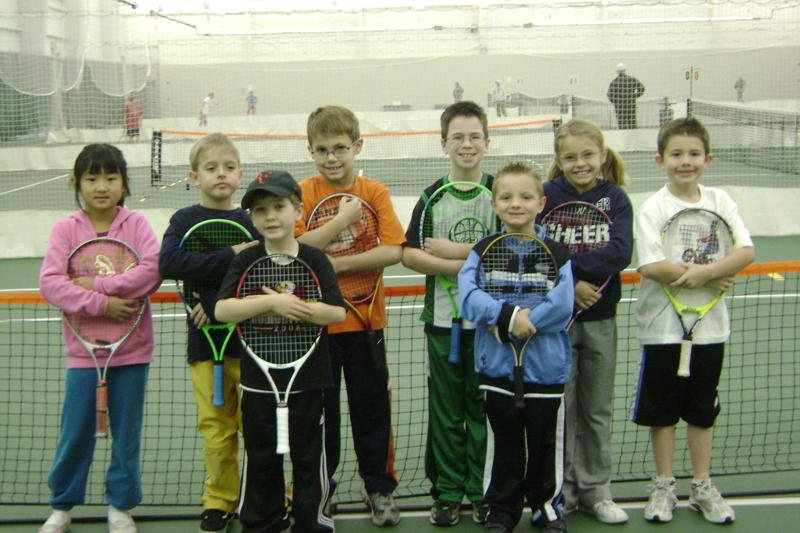 A total of 15 youth participated in the 1st Annual QuickStart Tennis Tournament held at the Fremont Family YMCA on Saturday, December 12th. It was a great opportunity for some of our up and coming young tennis players to get some fun playing experience.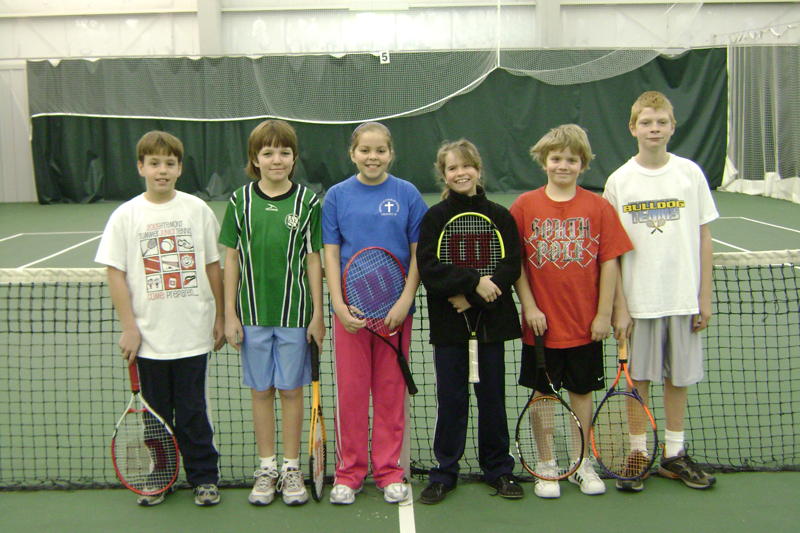 Participating in the younger age group (ages 6-9, pictured above) were Alex Bigsby, Cade Gille, Carsen Gille, Chloe Gille, Brianna Liu, Brian McGinnis, Wesley Rademacher, Carter Richmond and Connor Richmond. Those competing in the older age group (ages 10-13, pictured to the right) were Logan Baumberger, Rush Boehm, Madison Carlson, Hunter Hamilton, Bailie Hansen and John Knosp.
Volunteers for the event were Nancy Ahrens, Amy Ahrens, Luke Prescott, Evan Hoisington, Johanna Culver and Justin Bigsby.
Thanks to all who helped out, and to all who participated to make this event a great success!
Here are some pictures of the action during the event.