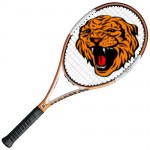 The Fremont High Boy's Tennis team was defeated by Millard West 7-2 Thursday at the Fremont High School Tennis complex.
Luke Prescott was a double winner for the Tigers, defeating Andrew Fehr 8-4 at No. 4 singles and teaming up with Torrey Escamilla to win 8-4 at No. 2 doubles.
Kody Drews and Ryan Pennington were singles winners for Fremont's JV.
The Tigers are on the road Saturday morning at the Lincoln Northeast/Lincoln High Invitational at Woods Park in Lincoln.
Follow the Fremont Tiger's Tennis schedule and results on this site at FHS [Read more →]