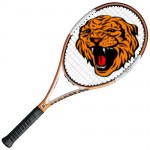 Papillion-La Vista South came to Fremont on Tuesday for a duel with the Fremont High boys tennis team, handing Fremont a 6-3 loss at the FHS courts.
Luke Samuelson and Brady Zoucha won their singles matches and the doubles team of Torrey Escamilla and Luke Prescott also had a win at No. 3 doubles.
Samuelson defeated Matt Lynch 8-5 at No. 3 singles while Zoucha was an 8-4 winner over Jordan Jewell at No. 4 singles.
Escamilla and Prescott defeated Jewell and Lynch at No. 3 doubles 8-4.
The Tigers will travel to Woods Park in Lincoln on Friday for the Heartland Athletic Conference tournament.
PLVS 6, Fremont 3
In varsity singles play:
No. 1 – Matt Rogers def. Torrey Escamilla (FHS) 8-2
No. 2 – Sam Palensky def. Luke Prescott (FHS) 8-1
No. 3 – Luke Samuelson (FHS) def. Matt Lynch 8-5
No. 4 – Brady Zoucha (FHS) def. Jordan Jewell 8-4
No. 5 – Gage Parson def. Mac Richards (FHS) 8-1
No. 6 – Matt Milz def. Kiefer Wilson (FHS) 8-2
Exhibition
No. 7 – Caleb Godsil def. Jordan Perry (FHS) 8-5
No. 8 – Robbie Giovanazzi (FHS) def. Kyle Medcalf 8-0
In varsity doubles play:
No. 1 – Palensky & Rogers def. Samuelson & Zoucha (FHS) 8-1
No. 2 – Milz & Parson def. Richards & Wilson (FHS) 8-3
No. 3 – Escamilla & Prescott (FHS) def. Jewll & Lynch 8-4
Exhibition
No. 4 – Perry & Nick Niday (FHS) def. Godsil & Medcalf 8-6
PLVS JV 9, Fremont JV 3
In Junior varsity singles play:
No. 1 – Logan Winterstein (FHS) lost to Dylan Schidel 1-8
No. 2 – Taylor Lindgren (FHS) lost to Biraj Parajuli 0-8
No. 3 – Ryan Schmid (FHS) lost to Jimmy Nielsen 2-8
No. 4 – Erik Watson (FHS) lost to Jackson Lawrence 3-8
No. 5 – Derrick Sheppard (FHS) lost to Grant Horton 3-8
No. 6 – Dylan Drews (FHS) def. D.J. Christensen 8-5
No. 7 – Phillip Prado (FHS) lost to Josh Mueller 2-8
No. 8 – Kody Drews (FHS) def. Adi Nott 8-0
In Junior varsity doubles play:
No. 1 – Logan Winterstein/Taylor Lindgren (FHS) lost to Dylan Schnidel/Biraj Parajuli 2-8
No. 2 – Ryan Schmid/ Erik Watson (FHS) lost to Jimmy Nielsen/D.J. Christensen 3-8
No. 3 – errick Sheppard/Dylan Drews (FHS) lost to Grant Horton/Jackson Lawrence 7-9
No. 4 – Justin Mora/Ryan Pennington (FHS) def. Josh Mueller/Adi Nott 8-4