Posted on
October 8th, 2010
by Dana Mark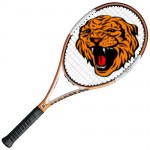 The Fremont High boys tennis team played well on Monday, posting a 6-3 win in a dual with Columbus. Fremont won five of six singles matches to lead the way.
Both Torrey Escamilla and Brady Zoucha were winners twice on the day. Escamilla won 8-3 in No. 2 singles, and Zoucha won 8-3 at No. 3 singles. Escamilla and Zoucha also teamed up to win 8-2 at No. 1 doubles.
Other singles winners for FHS were Luke Prescott (8-5), Mac Richards (8-5) and Kiefer Wilson (8-4) at No. 3-6 singles action respectively.
Fremont 6, Columbus 3
In varsity singles play:
No. 1 – Ryan Fehr def. Luke Samuelson (FHS) 8-2
No. 2 – Torrey Escamilla (FHS) def. Josh Walkenhorst 8-3
No. 3 – Brady Zoucha (FHS) def. Jackson Osborn 8-3
No. 4 – Luke Prescott (FHS) def. Colin Klatt 8-5
No. 5 – Mac Richards (FHS) def. Grant Jirka 8-5
No. 6 – Kiefer Wilson (FHS) def. Marc Menchaca 8-4
Exhibition
No. 7 – Jordan Perry (FHS) def. August Wagner 8-2
No. 8 – Robbie Giovanazzi (FHS) def. Craig Ackmann 8-0
In varsity doubles play:
No. 1 – Zoucha/Escamilla (FHS) def. Jirka/Menchaca 8-2
No. 2 – Osborn/Klatt def. Richards/Wilson (FHS) 8-5
No. 3 – Fehr/Walkenhorst def. Samuelson/Prescott (FHS) 8-5
Exhibition
No. 4 – Perry/Nick Niday (FHS) de.f Wagner/Ackman 9-8 (7-5)