Posted on
October 14th, 2011
by Dana Mark
We are happy to announce a free Jr. Tennis Clinic with Dr. Allen Fox.
Sunday, November 13, 2011
1:30 p.m. – 3:00 p.m.
Fremont Family YMCA, 810 N. Lincoln, Ave., Fremont, NE.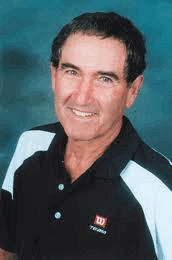 Dr. Allen Fox, is a coach, psychologist, former American top 10, former NCAA champion, Wimbledon quarterfinalist, 3-time member of the U.S. Davis Cup team, and is recognized as one of the top coaching minds in sports. Dr. Fox currently consults with tennis players on mental issues, lectures on sports psychology, and is the author of several books on the mental side of competition, including Think to Win: The Strategic Dimension of Tennis.
Register now online at Register Online.