Posted on
August 21st, 2017
by Dana Mark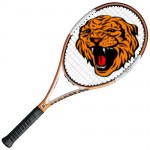 The Fremont Tigers Boy's Tennis program is under way. Their first meet is Saturday, Aug. 26, 8:00 a.m. at the LNE/LH Invite at Woods in Lincoln.
Stop out at any of the matches if you have a chance and support our Tigers!
To view the full Varsity and Jr. Varsity schedule, click on FHS on the right, or go to Fremont Tigers Tennis Schedule.