Posted on
August 9th, 2018
by Dana Mark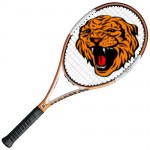 The Fremont High School Tiger Tennis season kicks off on Saturday, August 25, 2018 at 8:00 a.m. with the Lincoln North East, Lincoln High Invite at Woods Tennis Center in Lincoln.
For the full Boy's Schedule, click on FHS on the right, or go to Fremont Tennis Schedule
Come out and support the boys! Cheer them on to a great season.