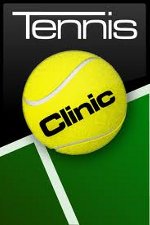 Tyson Thomas will be offering weekly adult doubles clinics from now until Sunday, December 9th (excluding December 1st).
Sundays: Oct. 27 – Dec. 9 (except Dec. 1st).
Time: 2:00 – 3:00 p.m.
Cost: $10 per player (payable to Tyson).
Reservations preferred, but drop-ins also welcome.
Participate in a fun and fast paced doubles clinic that will increase your love of the game.
For more information and to make reservations, please contact:
Tyson Thomas
tythomas19@gmail.com
303-325-4176