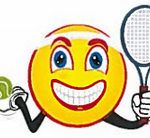 The Special Olympics Fremont Tennis Buddies program is ready to start up for this year. Practice will start on March 9th, 2014, 4:30-5:45 pm. at the Fremont Family YMCA. The program is open to all ages and abilities.
Dates for practice are March 9th, 16th, 23rd, 30th, April 6th, 27th and May 4th.
We will then break and start up again in June.
Nancy Ahrens has agreed to be Head Coach/Leader this season.
Fall Games on August 10th will be the Special Olympics State Tournament for Tennis Buddies.
Please call Coach Dian with any questions.
Volunteers are needed. It is a great experience for those who give their time and talents for the athletes.