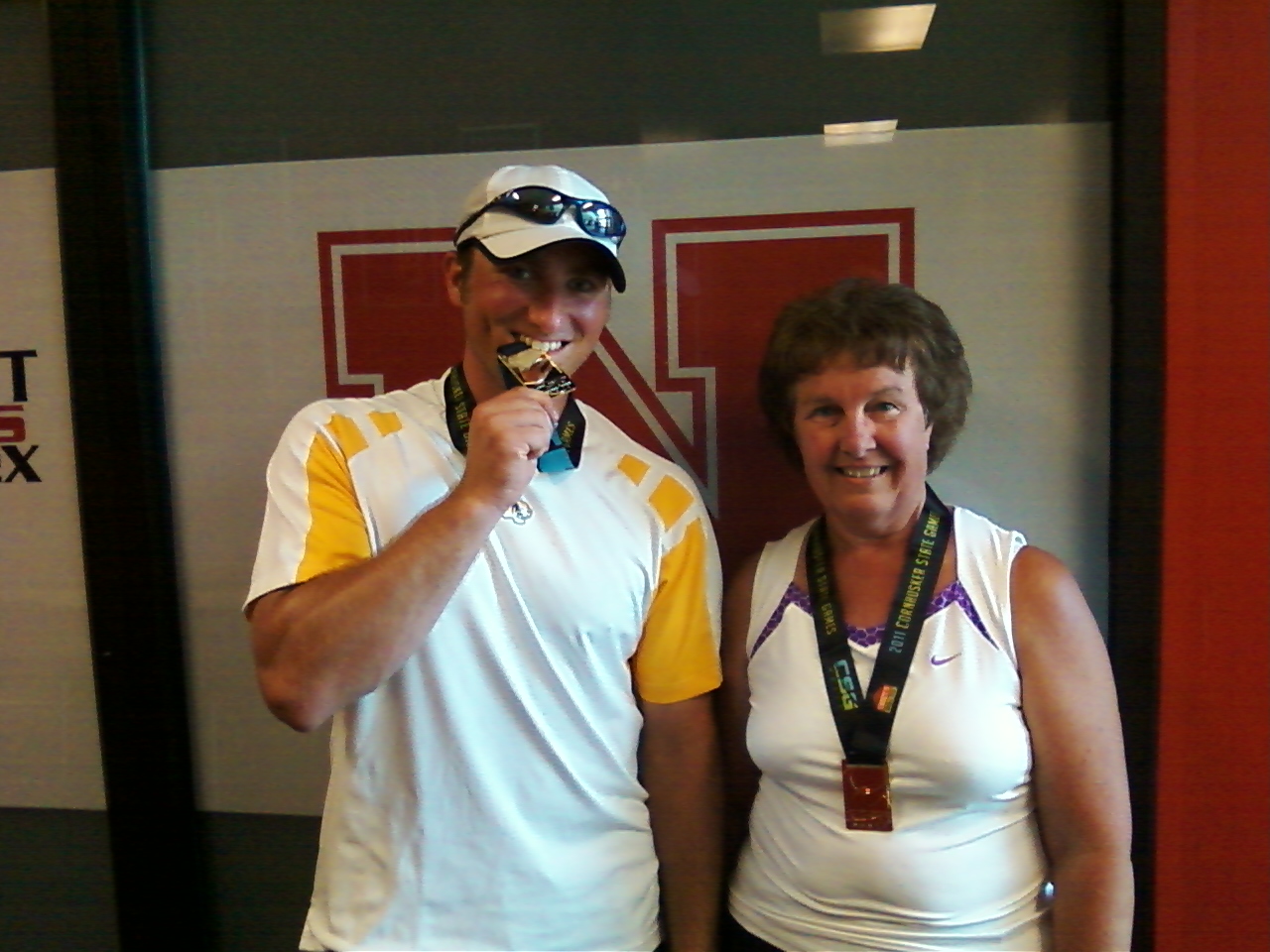 Renate Mark and Jon Rohloff claimed the Gold Medal honors at the 2011 Cornhusker State Games on Sunday in the 7.0 Mixed Doubles Division.
Playing in less than ideal conditions – air temperature at 100 degrees with high humidity and purple courts raising the on-court temperature to almost illegal limits – they defeated Cathy Nelson and Mark Schwarting of Lincoln in round one of round robin play 7-6, 6-4. In round two, they played against Julie Benes and Stan Benes of Seward. They won the 1st set 6-2, and were up 3-0 when Julie had to retire due to the heat, giving Renate and Jon the title.
Congratulations on a good win and championship honors.
Others Fremont players competing in the Cornhusker State Games included Brian Mark who teamed up with Jon Rohloff in 4.0 Men's Doubles. They lost in the first round to the eventual champions, Zachary and Doug Tegler of Eagle, 6-3, 6-3.
Dana Mark played in the 4.0 singles event, winning round one by default over Thomas Walker of Omaha. He then lost in round two to the No. 3 seed, Brian Richmeier of Omaha, 6-1, 6-3.
Josh Sammons played in the 3.5 singles event. He was unable to play his first round due to work schedule. That moved him into the consolation bracket where he won round one over Luke Derowitsch by default. He also won round two over Kunal Sharma by default. He then lost in the Semifinals to Kurt Weekly of Lincoln 6-1, 6-1.